I'm a huge fan of Byron Katie. Not because she's famous, or because she's a best-selling author, or any of the things that make her admiration-worthy in popular culture. I'm a huge fan because I know SO many people whose lives have been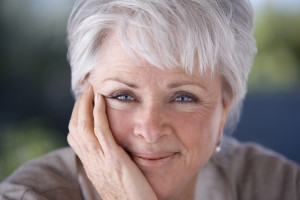 deeply impacted in a very positive way by her work, just within the little bubble I occupy here on this planet.
When I think of the positive ripples that has created, it boggles my mind. And when I multiply that by the cumulative impact of all the people her work has touched, I can't even wrap my head around it.
Making the world a better place is one of my prime sources of energy and inspiration. So I was completely psyched to have an opportunity to interview her as one of the first conversations in my 52-in-52 Project and The Ripple Revolution Podcast
As Katie sees it, her work is about one thing – ending suffering. The best-selling author of books such as  Loving What is, I Need Your Love – Is That True?, and A Thousand Names for Joy, she has touched millions of lives with a process called The Work.
In this podcast, Katie offers tips for finding peace and ending the suffering we so often inflict on ourselves. and explores the link between finding peace internally and making a difference in the world.
Come on in. Sit a spell. And listen to what Katie has to say.
Stream the podcast:

Thanks for listening! If you enjoyed this podcast and want to be sure you don't miss the upcoming podcasts listed below, please subscribe to the podcast feed.
Future podcasts include:
Kevin Salwen: Co-author of The Power of Half (and formerly National Small Business Editor at the Wall Street Journal)
Howard Behar: Former President of Starbuck's and author of It's Not About the Coffee
Bill Strickland: Author of Make the Impossible Possible, CEO of Manchester Bidwell Corporation, MacArthur genius grant recipient, presidential appointee to the board of the National Endowment for the Arts, and more
Jennifer Louden: Best-selling author of The Woman's Comfort Book, The Life Organizer and more, speaker and teacher, and fellow Ripple Revolutionary sharing her Savor & Serve message with the world
Listen to more great interviews at the Ripple Revolution Podcast Archive!
–
Join the Ripple Revolution TM
Brought to you by Curt Rosengren, Passion Catalyst TM
Time for a career change? Start with The Occupational Adventure Guide