When best-selling author Gretchen Rubin's book, Happier at Home hit the New York Times best-seller list earlier this year, it found some familiar company – her first happiness-focused book, The Happiness Project. As of now, The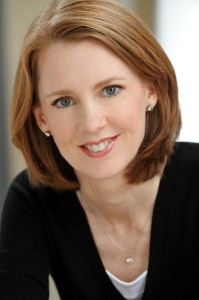 Happiness Project has been on the bestseller list for over two years!
For each book, Gretchen spent a year focusing one month at a time on exploring and implementing different areas related to happiness, then wrote about what she learned.
Listen to this interview with Gretchen and learn:
The power of focusing on "ordinary happiness"
How getting a handle on everyday life often allows people to make bigger changes
How our home environment can make a difference in our lives
Why self-knowledge is a key to happiness
The importance of negative emotions in living a happier life
The importance of mindfulness and paying attention
Why you should enjoy the fun of failure
The power of perspective in overcoming fear, uncertainty, and doubt
The importance of being discerning about what you allow into your brain
Three questions to ask to decide whether the news you're watching/reading adds anything to your life
Tips for starting your own Happiness Project
Stream the podcast:
Thanks for listening! If you enjoyed this podcast and want to be sure you don't miss the upcoming podcasts listed below, please subscribe to the podcast feed.
Listen to more great interviews at the Ripple Revolution Podcast Archive!

–
Join the Ripple Revolution TM
Brought to you by Curt Rosengren, Passion Catalyst TM
Time for a career change? Start with The Occupational Adventure Guide