When former Starbucks president Howard Behar first joined the company, there were all of 28 stores. By the time he retired, the company had grown to 15,000 stores on five continents. An avid proponent of servant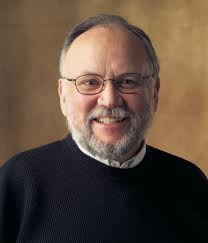 leadership, Howard has been described as the "keeper of Starbucks' soul." He's also the author of a book, It's Not About the Coffee, which describes the leadership principles he learned and applied during his time with Starbuck's.
Listen to this podcast and learn:
What a one-hat life is, and why it's important.
The value of learning to lead with a small "l" (learning to lead yourself).
How the board of directors sitting on his shoulder gets in his way, and how he manages them.
Why knowing yourself is the first step to changing the world.
How servant leadership makes a difference.
How servant leadership applies to how you lead yourself as well.
Why it's important to think in terms of "life's work" instead of career.
The impact a focus on something bigger than ourselves makes.
Howard's tip for countering fear and doubt.
Stream the podcast:
Thanks for listening! If you enjoyed this podcast and want to be sure you don't miss the upcoming podcasts listed below, please subscribe to the podcast feed.
Listen to more great interviews at the Ripple Revolution Podcast Archive!
–
Join the Ripple Revolution TM
Brought to you by Curt Rosengren, Passion Catalyst TM
Time for a career change? Start with The Occupational Adventure Guide