The way people perceive me is an important part of my livelihood. People have come to me for the last 11 years because they believe I can help them.
So I always feel some trepidation when I publicly admit that, while I'm really good at what I do, when it comes to my own life and my own path, I'm just another schlep trying to figure it. And that sometimes moving forward means taking imperfect, even blundering steps, doing the best I can and building on it.
But I can't bring myself to pretend that schlepitude doesn't exist and let people fill in the blanks with perfection. One of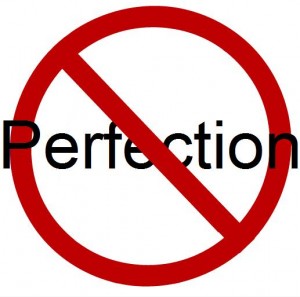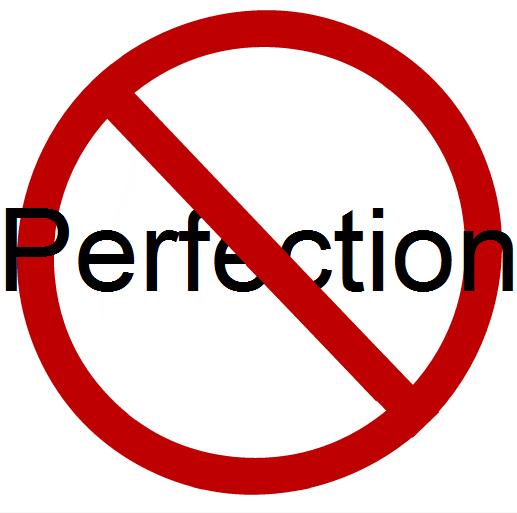 my biggest beefs with the "self-help guru" set is that, with a few exceptions, they don't expose that vulnerable side. And that creates an unrealistic picture of what kind of people "make it."
I don't just want to teach the path, I also want to model it. And that means being real, not perfect.
I had the value of showing up authentically reinforced a couple days ago by an e-mail exchange with Shannon Noel, a subscriber to the Ripple Revolution newsletter (on a side note, check out her fabulous interiors at www.shannoel.com). Referring to watching my work evolve, she wrote:
I am inspired by both the results that are coming of it AND the 'finding your way' part. It is clear that you (and your work) are evolving by giving the best of what you've got in the moment, knowing that it will always be incomplete – always evolving … It gives me permission to put out there 'the best of what I've got' … in this moment … knowing that it doesn't have to be the ultimate, perfect, exact right thing. It can NEVER be that – it will ALWAYS be evolving – AND this evolution will only happen by giving what I've got right now. The 'someday-better' version will happen automatically.
I read that and thought, yes! Yes! YES! A million times, yes! She captured it so perfectly, I asked if I could use it in a blog post.
The piece that really summed it up for me was "this evolution will only happen by giving what I've got right now." How often do we perfect ourselves into inaction? How often do we cheat the world of what we have to offer because it's not quite good enough yet?
Is your desire for perfection keeping you from creating the ripples you have the potential to make?
If it is, just take a step, give what you have right now in this very moment, and let yourself evolve!
–
Want to join the Ripple Revolution?